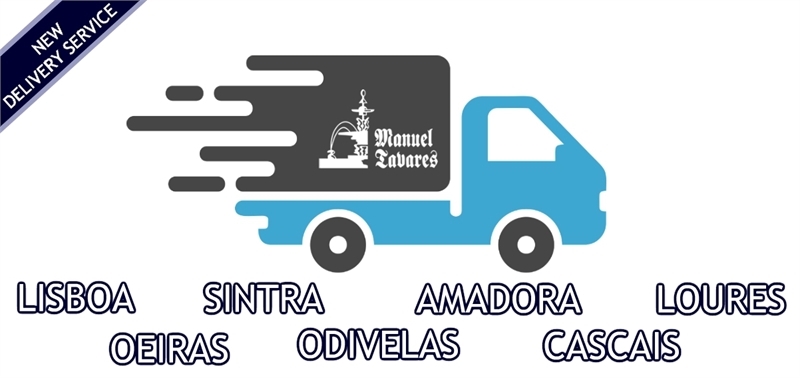 We are pleased to annouce a new delivery service, with a fixed amount for transport, to the municipalities of Lisbon, Oeiras, Sintra, Odivelas, Amadora, Cascais and Loures *!
Shipping prices start at € 4.90 per order!
Each location has a fixed value of transport, per order, with no variation in the value of it, becoming more economic for you.
A door-to-door service, complying with all safety guidelines, from the General Health Directorate, in the delivery of your order, as is already practiced, throughout the store and other carriers.
The locations where it is active are those belonging to the nominated counties *.
The fixed value starts from 500 grams of product weight, regardless of which section it comes from.
The delivery time is usually one business day and can be faster, whenever possible.
This new service is available at least during the entire month of June and can be extended.
We hope to make it easier and more convenient to take our products to you, without having to travel.
The service and attention to you and your order, these never change and are the same as always.
Thank you so much for all who continue to seek us and to all who have just discovered us!
* In this first phase, some locations in the municipalities of Sintra, Cascais and Loures are not included in this new service, due to the distance logistics. However, we hope to include them soon. The usual carriers will be used for these locations not covered by the new service.